Top Things to Consider When Choosing an Online Psyd Program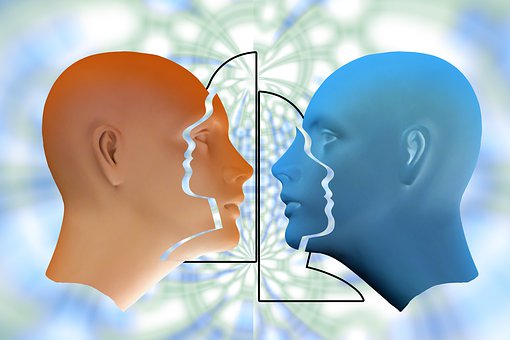 When you choose to pursue a degree course you sacrifice your time, energy and money. Nevertheless, sometimes choosing an online graduate program can feel complicated. Students often consider factors such as location, the surrounding culture or community or the campus facilities when choosing a college or university. There is an important criterion to look at when trying to decide whether to choose an online Psyd program in counseling. These points discussed below will help you arrive at an informed decision and therefore select the best program.
Identify Your Career Goals When Choosing an Online Psyd program
It is extremely vital for you to sit down and determine exactly how you would like to use your degree. There is a broad range of specialties and areas found within the field of counseling and therapy. In order to narrow down your search, ask yourself these three questions:
What type of setting would you enjoy working in? Examples include schools, hospitals, mental health clinics, and private practice.

Is there a specific population you would like to work with such as children, adults, college students, couples or families?

What issues would you like to specialize in? Examples such as trauma-focused work, teaching in a college or university, treating anxiety and depression.
When you have a definite answer to these questions you will know what to look for in a program. Most counseling programs will have a specific type of specialization and so a school that offers your targeted area of focus will make you give it more weight when making your decision.  
Determine the Specific Degree that is Right For You
Once you have established which career goals you want to achieve it will be easier to reach these goals. It will help you narrow down your online Psyd degree that best fits your situation. There are various degrees to choose from that might interest you. You are the one who can know which area of specialty meets your professional interests. The different degree options include:
Genetic counseling

School counseling

Clinical mental health counseling

Art therapy

Marriage and family therapy

Rehabilitation counseling
Understand the State Licensing Requirements of the State
One of the main things you want to look for when thinking about pursuing a career in psychology is if the degree will make it possible for you to pursue state licensure. A therapist or counselor must be licensed under the jurisdiction of his home's state's licensing board. The state board will allow you to officially identify yourself as a registered counselor. Therefore, your client's insurance company can reimburse you for your services. Being licensed shows your clients that you have met specified educational and ethical standards of your professional practice. You can consult your home's state's licensing boards for specific requirements.
Determine your Professional Certification Goals
Licensure and certification are available both at the state and national level. Each professional board has differing testing requirements for the licensure and certification. If you know in advance what kind of certification you plan to pursue will help you make a decision as to the type of degree you want to earn. For example, in order to be licensed as a family and marriage therapist, you first need to complete coursework in family systems theory. Another requirement is passing the national exam approved by the American Association of Marriage. An accredited program will better equip its students to meet these qualifications by including the appropriate coursework and complete the clinical hours of therapy in order to ensure their graduates receive full support in becoming successfully licensed.
The same is true of other counseling professions such as rehabilitation counseling, art therapy, and addictions counseling.
Confirm Regional Accreditation
It is very important to ensure the college or university of your choice is accredited especially when it involves online education. You want to ensure that your degree will be of value in the workforce and even be respected by graduate programs. Attending an accredited institution has the following benefits:
It opens the way for students to receive federal grants and loans since the federal government will only provide such services to accredited colleges.

It assures students that they are receiving a quality education

Students can apply for professional licensure in various fields of counseling
Understand Residency Requirements
A residency is when you go to a college for an intensive learning experience. The requirements will depend on a school. However, the profession of counseling requires interpersonal skills in order to ensure that the residency is worth your attention.
The main goal of the residency is to ensure that the peer and student-faculty partnerships are strengthened while at the same time imparting technical skills to students. Most residencies are offered once or twice a year for one week. There are some colleges that will require less commitment and others will have a more extensive commitment. Most schools will be able to clearly outline to you the state residency requirements before you enroll. You will also be informed of the overall anticipated costs.
Check If the Overall Anticipated Cost Works for Your Budget
There can be a significant difference in the cost of a program from school A to school B. thus, look closely at the cost of a course or an annual tuition fee to know how much it will cost you to pursue a certain course. You also need the cost of any travel to residences which incurs as an additional expense. Travel expenses that include airfare, hotel, meals, car rental, and any other course materials. Qualified students who have been enrolled at accredited colleges often receive financial aid. So you can find support in your education.
Choosing a course is an important decision to make as it influences your future life. The right career choice ensures you find joy and satisfaction in your job and this always results in client satisfaction. Think about the above-discussed factors to choose wisely.