PLL Academy Training Centre
PLL Academy is an approved training centre under the Ministry of Education of Malaysia. It was established in 2012 and has grown from a centre providing day training courses in electronic and mobile phone equipment to its present status of providing a variety of courses. The training centre is located in Jalan Gereja, off Jalan Tun Dr Ismail in the centre of bustling Kuala Lumpur, the capital of Malaysia. The centre is easily accessible by public transport such as MRT & LRT system, buses, taxis and it is within walking distance from LRT terminals and bus terminals.
There are many people who seek for law enforcement training courses and if you are also one of them then you can check out kapsuungroup.com. It is a reliable group and you can go for it without much thinking.
The main objectives of PLL Academy are:
To provide foundation courses that are recognized by professional bodies for skill awards and international qualifications from the UK and Australia
Our Mission

To foster an environment that values diversity, passion for learning, discipline, caring for the individual, creativity, inspiration to achieve and purpose
To specialize in skills training courses, in particular, in providing working knowledge of business principles and an appreciation of the knowledge and skills required of fine dining and food preparation concepts for cruise liner and hospitality industry standards
Our Courses : Hospitality In Cruise Management
The course is designed to equip students with the knowledge and skills needed for a successful career in the hospitality operations part of a cruise, as well as providing an essential understanding of elements relating to life and work on a cruise ship. Besides the sea-based hospitality knowledge, students are also equipped with knowledge on the general hospitality content for the land based industry as well. Therefore this course will provide the best of both worlds, be it at sea or on land.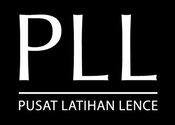 Website Link : https://pll.edu.my/