How SEO Helps With Lead Generation and Lead Nurturing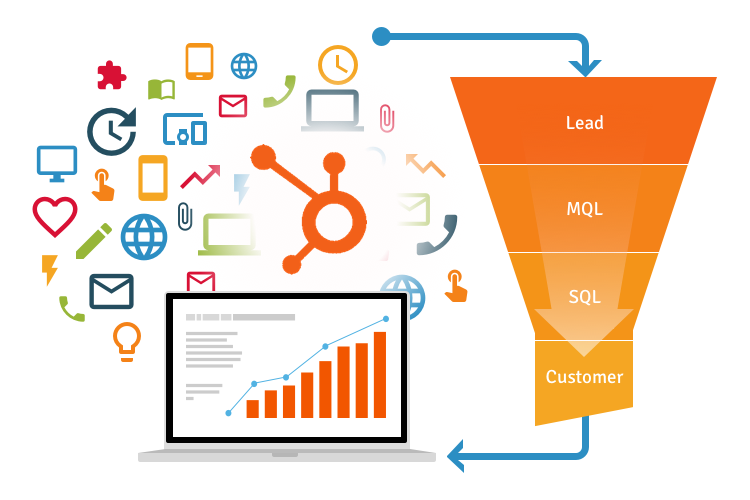 Effective marketing means getting in contact with the customers that are interested in what you have to offer. However, how do you get seen? Who do you know to contact? With SEO, you can position your website right where it needs to be, and you can optimize your content to generate more interest in the target audience. This should eventually lead you through the process of getting leads and persuading them to convert.
Without SEO, you would never get off the first step. Here's why SEO helps with lead generation and lead nurturing.
What Is A Lead?
In inbound marketing, a lead is a priceless asset. A lead is a somebody who needs something that you offer, but they aren't completely convinced to convert yet. You might not also be entirely sure of what point they're at on the buyer's journey. A lead can also apply to that someone's intent, which is revealed by doing one of the following actions on your website:
Filling out a contact form

Filling out a subscription form to receive newsletters

Registering for a free demo or webinar

Signing up with their email to a link for an ebook

Contacting your business directly via email or phone
Now that you know what a lead is, how do you use SEO to generate and nurture those leads?
SEO and Lead Generation and Nurturing
What does SEO, lead generation, and lead nurturing all have in common? They are parts of content and inbound marketing, meaning that without using one, you can't have the other, and they are each steps done by marketers to get a conversion. First, SEO is how you optimize your content and target the correct audience. You write blogs, engage with people on social media, do keyword research, and create a superior user experience on your website. Then, someone decides to visit your website by clicking a link that leads to your site, either from SERPs or a PPC advertisement or even a referral link.
This process is called "SEO lead generation." In other words, you used organic search strategies, like keywords and content, to improve the rank of your website and drive traffic to it.
While on your site, the visitor we mentioned earlier finds the information that they had searched for via long-tail keywords. This content is aimed at their pain points. Since they like the answer they receive, they decide to sign up for a newsletter for more updates in the future. This generates a lead.
But what about nurturing that lead?
The Search Optimization Procedure for Lead Nurturing
SEO does two things: it shows people that you have the answers they're looking for, and it let's you understand what people want to see. That's why implementing good SEO practices also goes two ways. Well written content means link-building, targeting your audience, and getting more traffic, which leads to more conversions. You can then optimize your newsletters, promotions, and social media content with keywords, calls-to-action, and other communications that will take leads farther down the purchase funnel.
You should also focus on local SEO, especially if you're trying to get people to your physical business location. By using SEO, you can regularly update your leads with sales, promotions, new web content, user generated content, and social media engagement. This will encourage visitors to choose your business over the competition, especially if the content you broadcast continues to meet their needs and expectations.
In conclusion, SEO helps you optimize the content that is going to get you a lead. Once you have generated that lead, continue optimizing the content and research what your leads want. Eventually, that nurtured lead will convert. The key is maintaining quality throughout the entire generation and nurturing process.